Welcome To Valarie Love's Art
I hesitate to classify my art, although most people would agree it's modern and abstract. However, I enjoy many different forms of expression and don't limit myself to any particular style. I love the freedom to create whatever inspires me at any given time.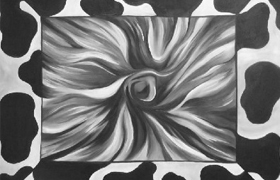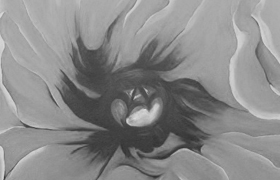 I am inspired by color and love to experiment with complementary colors in my oils as well as using strong primary colors as the main focus in my powder pigment and pastel pieces. I love the vibrant use of color in Georgia O'Keeffe's work and try to reflect the same feeling into my artwork with my own unique style.

Writing in detail about the artwork I am creating, how it is progressing and what challenges I may be facing, help to direct the path of my work. Some pieces go so far as to inspire poetry with in my writing.

When I express myself through my art, I can't help but feel the media develops a mind of its own and I start to follow. I don't always fully recognize the direction it will take me but more often, then not; I am satisfied with the end results.

Over the years, I have come to the conclusion that I may start the piece, but it finishes itself, often looking far different and far greater than my initial vision.